Mann VS Machine: New TF2 Co-op mode teased
By Lo-Ping - Mon Aug 13, 7:31 pm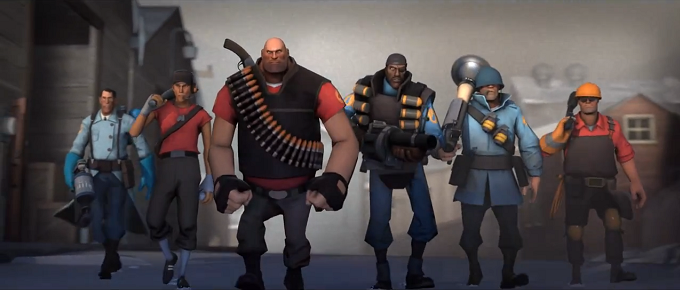 After a few days of speculation and tireless hours of obsessive combing by die-hard fanatics, Valve have finally revealed the meat-and-bones of their new TF2 gamemode with an in-depth multipage blog post along with some step-by-step commentary detailing every single feature.
JUST KIDDING!  They dropped a new trailer by their in-house cinematic team.  And just like every trailer before that, it's set the fans salivating and speculating further with the charming visual flair we should all be familiar with by now.
From what's shown in the trailer, it hints that the game mode will be a cooperative mode where players from both the RED and BLU teams will work together to fend off wave after wave of ROBITS.  A TF2 Hoard Mode, for the more Gears-savvy crowd..
What's also a fun catch?  The Jeff Wayne War of the Worlds-esque score that plays along with the trailer.  Just watch it already!